Aims of the Irish MPS Society
The aims of the Irish MPS Society are as follows:
to act as a support network for those affected by MPS and related diseases
to bring about more public awareness of MPS and related diseases
to promote and support research into MPS and related diseases
Support Network
Through the MPS Society, we offer those who are affected by the MPS diseases both general and practical support, ranging from informal and social contact through background information to practical steps to improve the lifestyle of those affected by the disease – both sufferers and their families.
Increasing Public Awareness
Many people's first knowledge that MPS syndromes exist is when a child or relative is diagnosed with the condition. Almost invariably, the first reaction to any mention of MPS or the MPS Society receives the same reaction – "What's that?". Our society hopes to change that, by increasing public awareness of these rare genetic syndromes.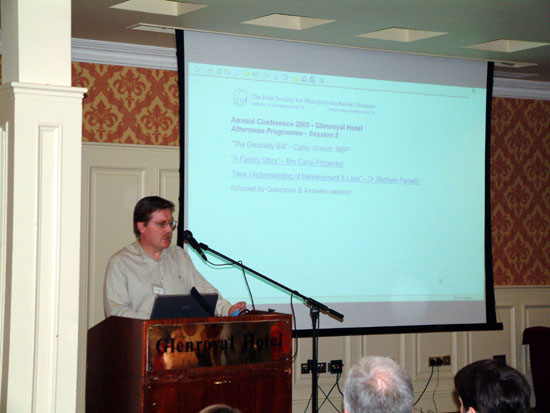 Promoting & Supporting Research
Enzyme replacement therapies are now available for the treatment of MPS I (Aldurazyme(R) (laronidase)) and for MPS VI Naglazyme(R) (galsulfase) wholly developed and commercialized by BioMarin.
Aldurazyme is manufactured by BioMarin and marketed by Genzyme Corporation.
BioMarin Pharmaceutical Inc. announced its program for its third enzyme replacement therapy (ERT) for the treatment of mucopolysaccharidosis IVA (MPS IVA), or Morquio A Syndrome.
BioMarin plans to initiate a Phase 1/2 clinical trial in the first quarter of 2009 and expects to report initial results in the first half of 2010.