The MPS Society is a voluntary support group which represents and supports children and adults suffering from Mucopolysaccharide and related diseases, their families, carers and professionals.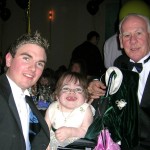 It is a registered charity, managed by the members themselves, and entirely supported by voluntary donations and fundraising.
If you wish to get in touch with any of the committee members, please use our contact page.